LETTERS TO D'LYNN WALDRON FROM THE ROYAL FAMILY OF NEPAL.
It has been decided by mutual agreement that for the purpose of history a few of the letters and cards sent to D'Lynn Waldron by members of the Royal Family of Nepal should be made public to show that there was never any personal animosity towards D'Lynn Waldron by any of the many members of the Royal Family of Nepal who knew her. The text below has been vetted for historic accuracy.
CLICK FOR THE PAGE WITH HISTORY OF THE ROYAL FAMILY, GEO-POLITICS AND D'LYNN WALDRON
All materials copyright by Dr. D'Lynn Waldron. Reproduction prohibited.
Many friendly letters were exchanged over the years during which D'Lynn as an American could not be allowed in Nepal because of Nepal's delicately balanced position between East and West in the Cold War. Nepal survived this difficult time as an independent nation with its monarchy intact and that justifies the decisions made by King Mahendra.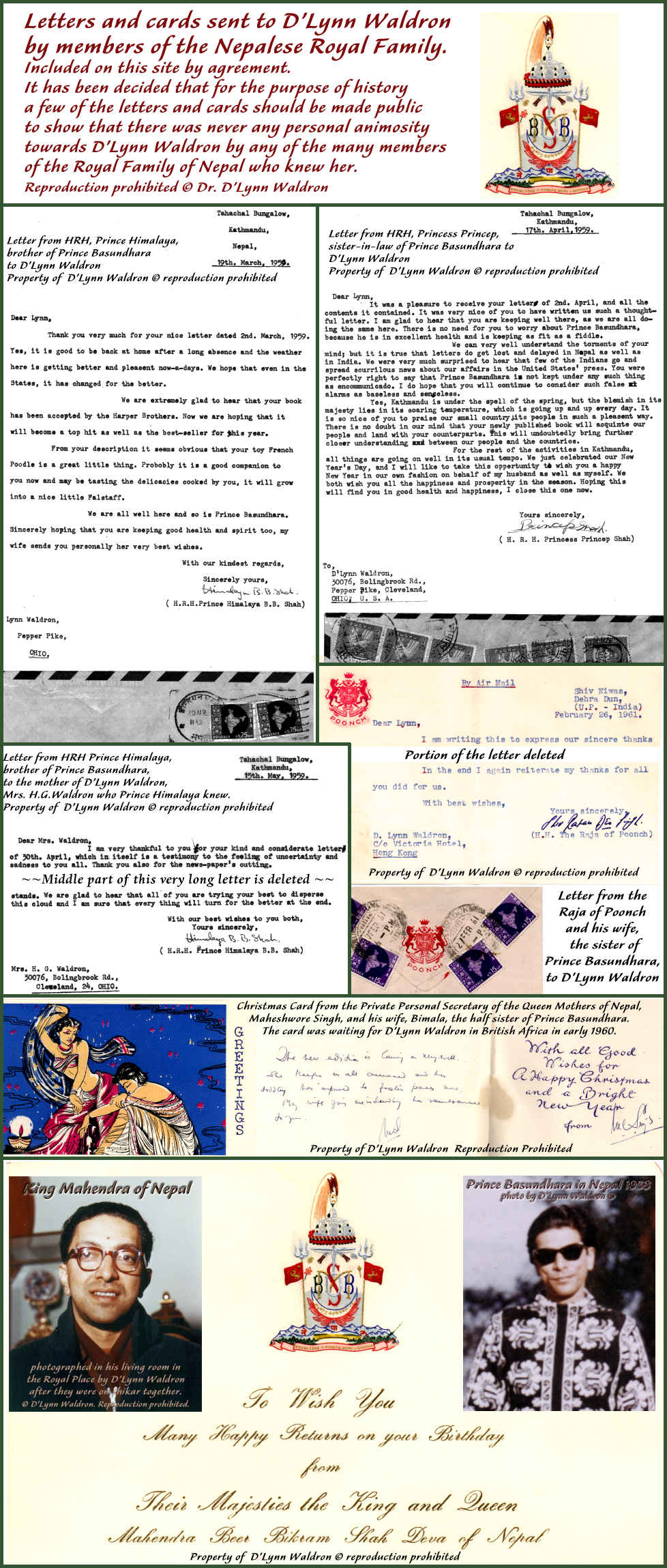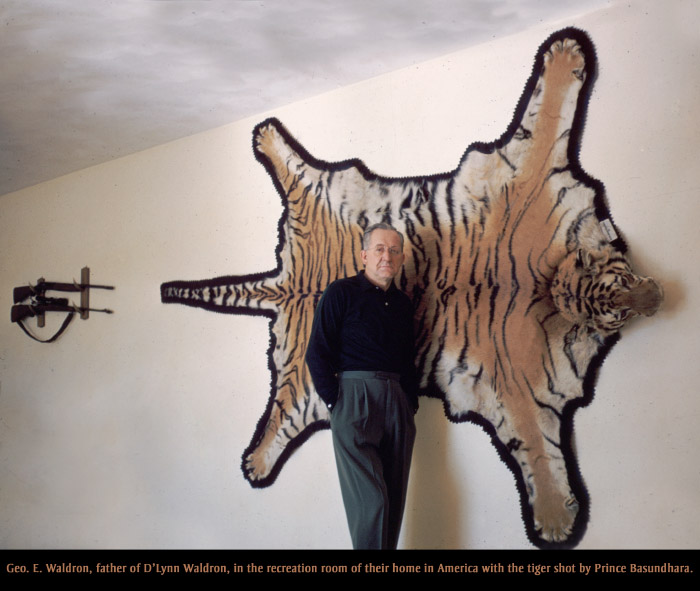 TIMES OF LONDON ARTICLE ON MASSACRE