This account was written jointly by D'Lynn Waldron-Shah and Prince Basundhara Bir Bikram Shah of the Hindu Kingdom of Nepal.
It may be the only written account of the details of the revolt of the Raja of Behang against King Mahendra, because King Mahendra was preventing him from resisting the Red Chinese road building through the Himalayas from Tibet into Nepal and thence giving Red China invasion access to India (In 1962, Red China did invade India, through the Eastern Himalayas.)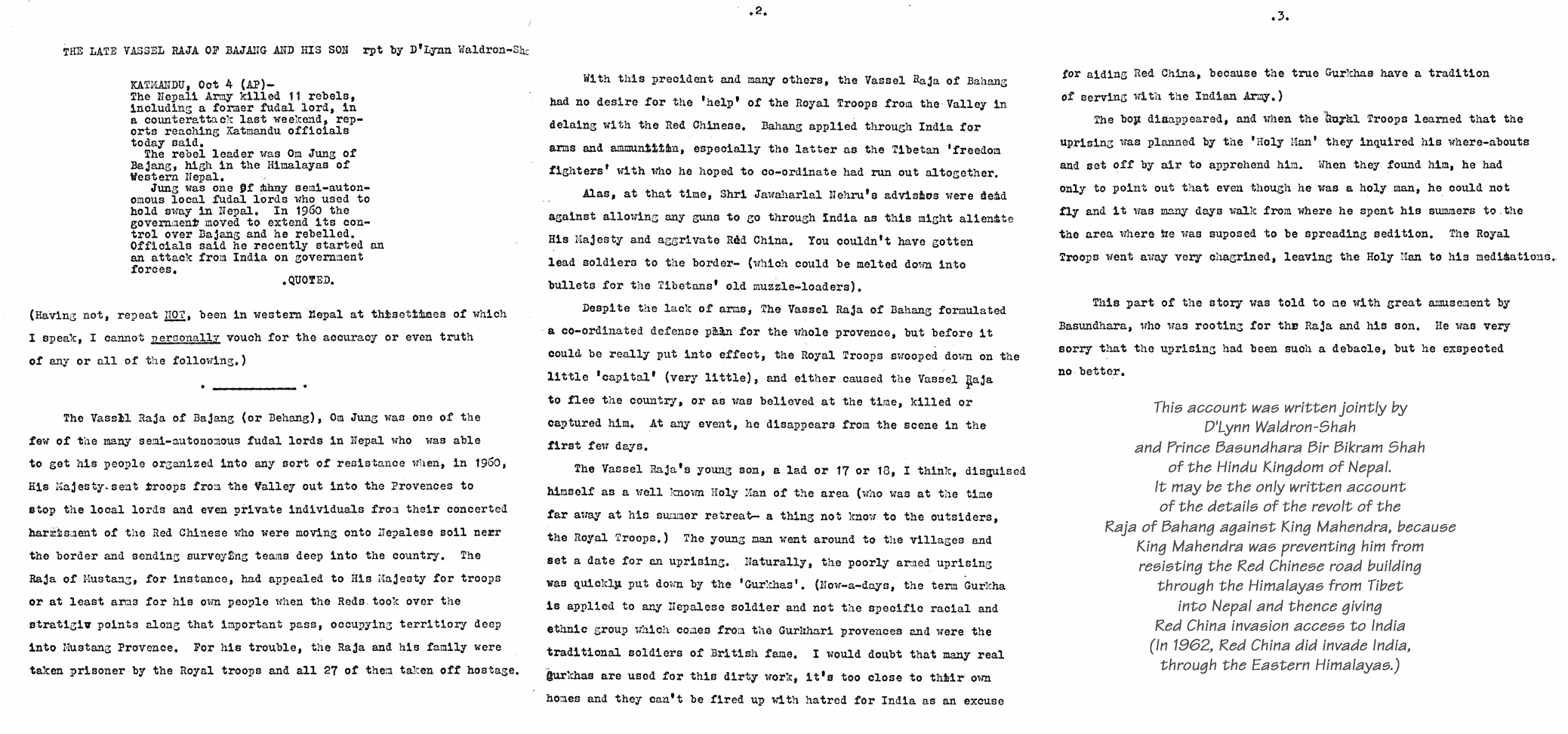 A Brief Biographical Sketch of D'Lynn Waldron.

D'Lynn Waldron's life has been one of high adventure, royal romance, and scientific discovery.
As an author, artist and photographer, D'Lynn journeyed through the remote areas of Asia and Africa. As a foreign correspondent, she uncovered the deepest secrets of nations and was involved in the deadly intrigues of the Cold War. As a theoretician, she was one of the first to advocate the biochemical basis for moods and emotions. As an artist and scientist, she helped develop the computer technology used for the graphic arts and movies. As a woman, she married a Prince of Nepal.